Edgerton Center Celebrates 20 Years of MIT Motorsports Team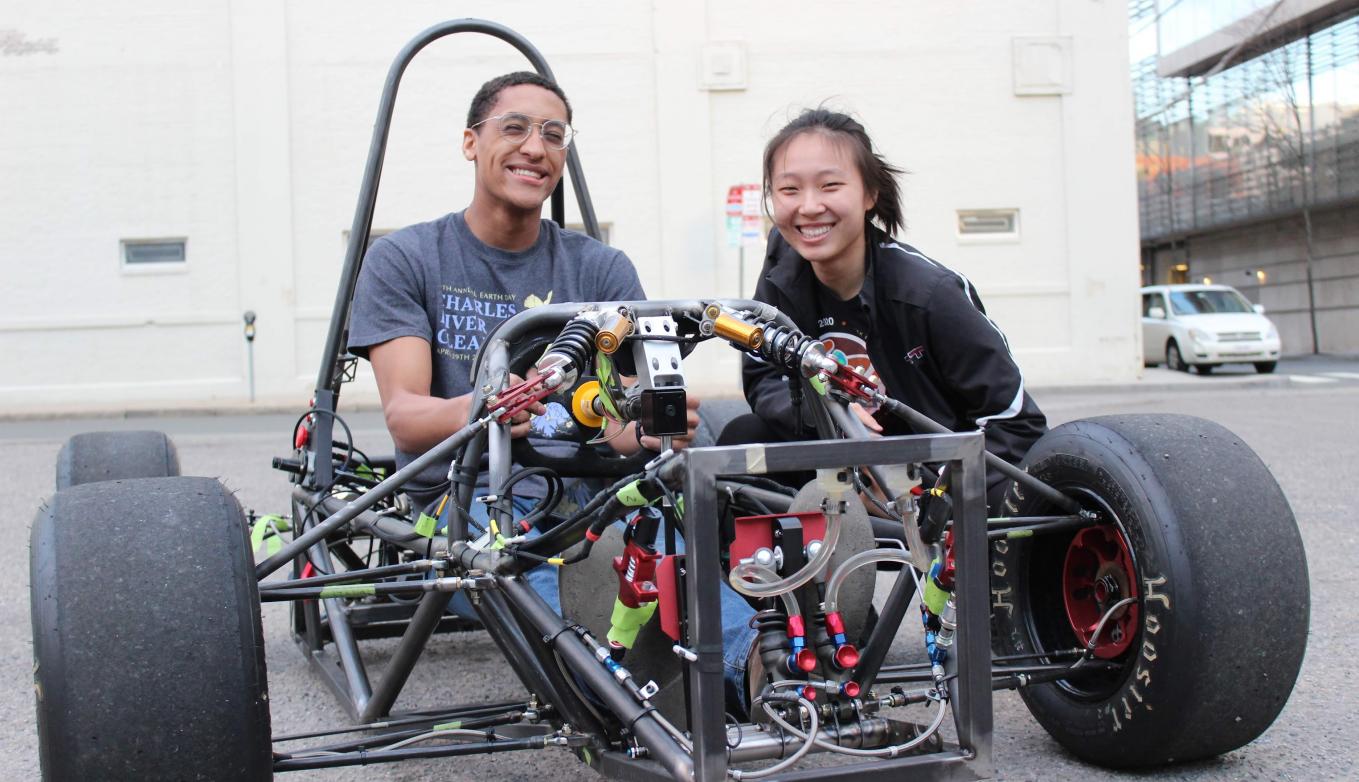 Endowed Fund Announced in Celebration
On November 18th, 2021, The Edgerton Center celebrated 20 Years of the MIT Motorsports team with a virtual reunion. Moderated by current team captain Valeriia Tyshchenko '23, over 50 students and alumni joined together to reminisce over the team — noting that the team is now older than some of its members.
Founded in 2001 by Rich James '04 ME and Nick Gidwani '04 GM, MIT Motorsports engineers high-caliber Formula SAE cars to race in yearly competitions. Over the past 20 years, MIT Motorsports has built 18 cars, won 10 trophies, and has had thousands of team members.
"For the first time at MIT, I truly felt like a part of the community," Valeriia shared of her experience on the team. "I met many extremely talented, passionate, and helpful people, and learned as much, if not more than I learned in my classes."
During the celebration, alumni announced the establishment of the MIT Motorsports Endowed Fund, which already has 100K pledged, to support the future of the team. "My time on the FSAE team paved my future," Jim Cuseo '05 SM said when he shared the news. "I made friendships that have lasted nearly 20 years. Made contacts that helped land me jobs. Have had experiences I will never forget."
Prof. Kim Vandiver, Director of the Edgerton Center shared the history of the Edgerton Center. Motorsports founders Rich James '04 ME and Nick Gidwani '04 GM told the story of how the team got started. Past captains Luis Mora '18 ME and Cheyenne Hua '19 ME told about the team's exciting switch to all-electric racecars in 2013.
The event concluded with a Q&A with the current team members. People stayed on Zoom well after the program ended to pass along advice and form new connections. Valeriia noted how much the event meant to her afterward: "It reminded me what an immense number of people care about the team throughout the years and what a massive impact their time on FSAE had on their life."
If you would like to contribute to the MIT Motorsports Endowed Fund to help support the future of MIT Motorsports, click here.
Enjoy this anniversary video with footage from over the years: