Introducing MIT Arcturus: The Edgerton Center's new RoboBoat team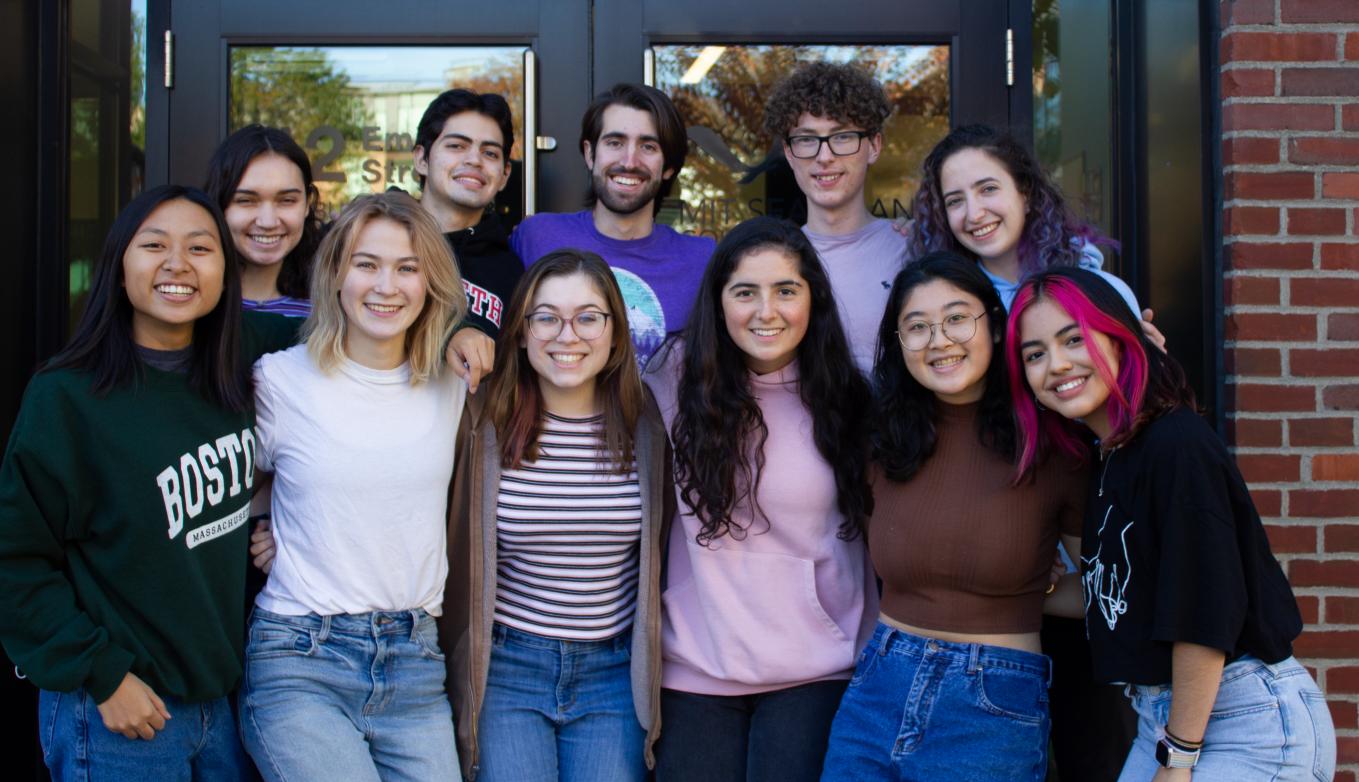 The 27-member team will represent MIT at the international RoboBoat competition this June
The MIT Edgerton Center is pleased to welcome our newest student team, MIT Arcturus. Under the leadership of Audrey Chen '24, the 27-member team will represent MIT at the international RoboBoat competition this June.
Arcturus will showcase their boat at the Edgerton Center Showcase on April 13th, where you can meet members of the team and see their boat up close! RSVP here.
The Edgerton Center caught up with Arcturus to learn more about their project and the challenges they are tackling in their first year as a team.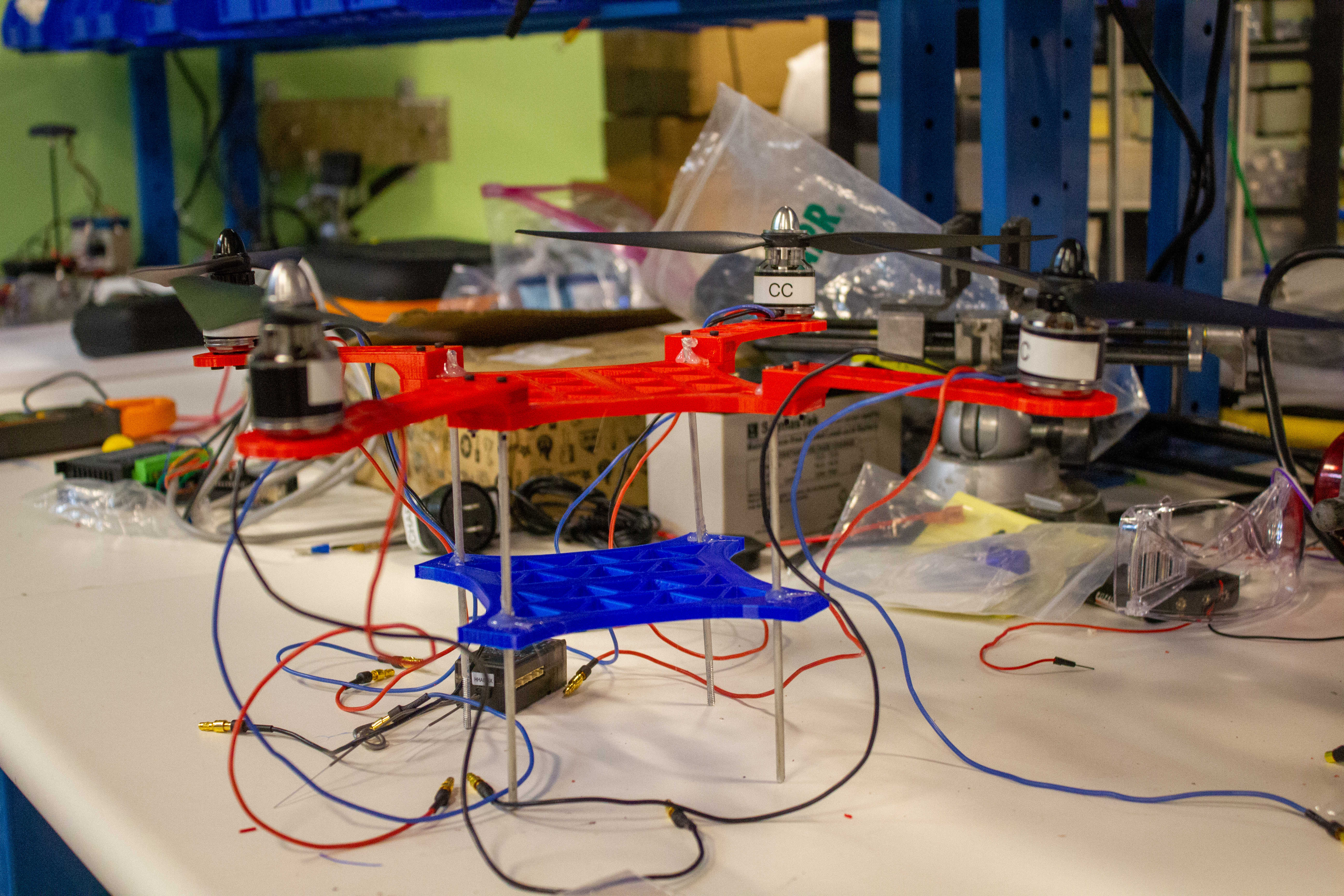 A drone Arcturus created early in the season
What is MIT Arcturus?
Arcturus is a RoboBoat Team and 2022 will be our first year of competition! RoboBoat is an annual international competition where students design and build a small Autonomous Surface Vehicle (ASV) to complete a variety of tasks that mimic real-world challenges facing the maritime industry. The competition also tasks us with raising team funds, documenting our progress, and organizing outreach. In this way, we hope to take what we learn and give back to our community.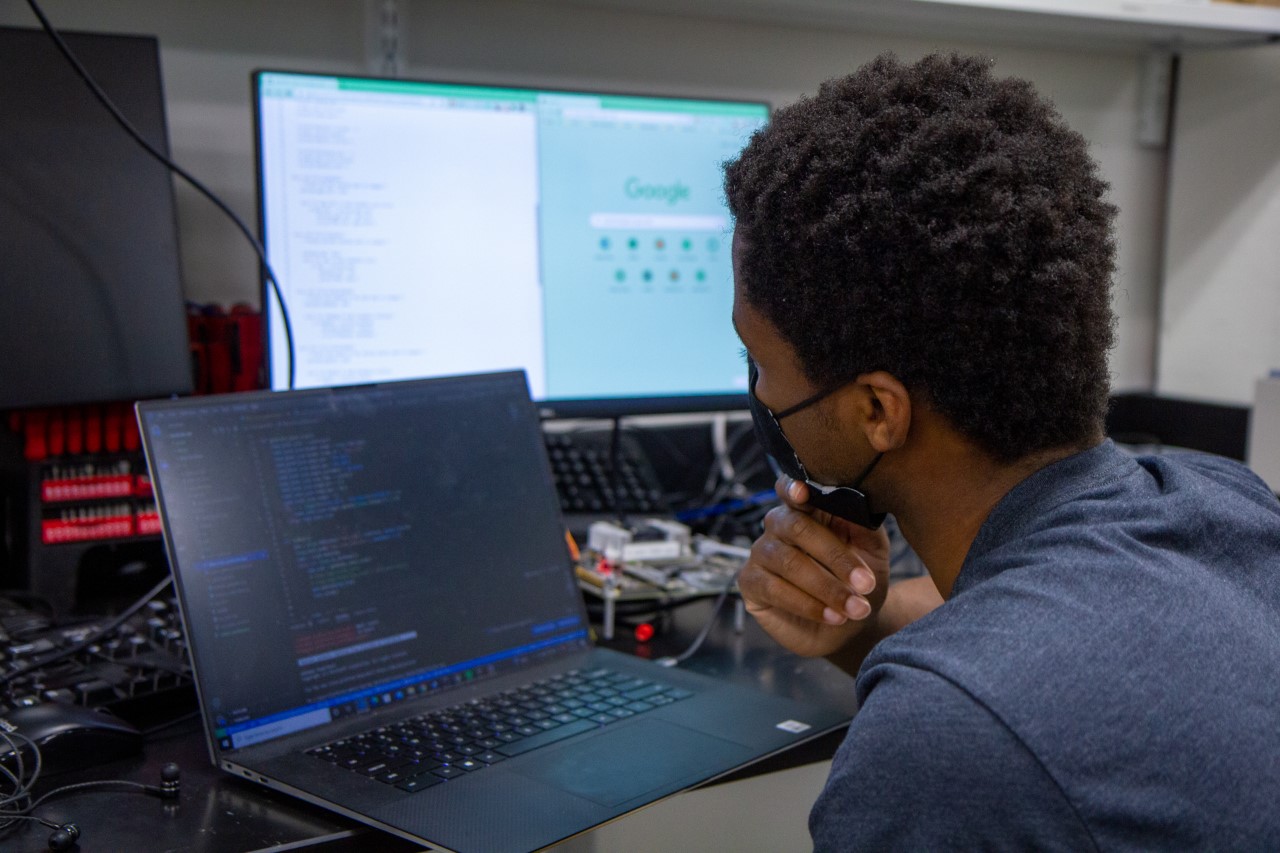 Herbie Turner, our navigations lead programming
What got you interested in Autonomous Surface Vehicles?
ASVs provide a good testing platform for remote autonomy  which serve as a nice parallel to ground autonomy. Unlike underwater vehicles, ASVs can communicate remotely, which allows us to do new and interesting things in our autonomy.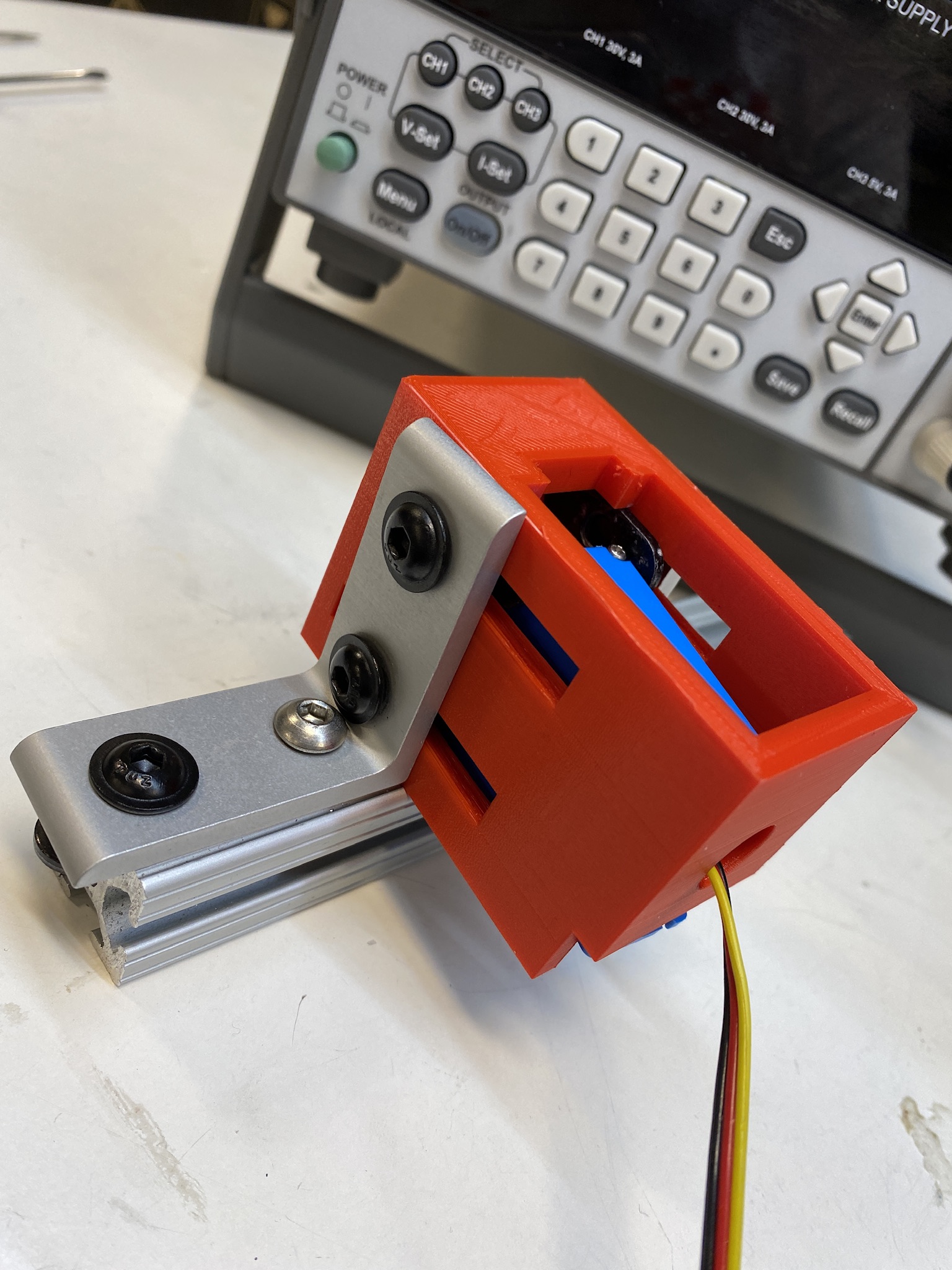 A 3D printed piece with slots for adjustable mounting
What are a few real-world challenges you are looking to solve?
The navigation system used to detect obstacles and map out the course has real-world applications in marine navigations and ocean exploration. These control systems could be used to make travel more efficient and enable remote research of marine systems.
What is your biggest challenge this year?
This is our first year, so we are still figuring it out as we go. On the software side, programming an autonomous boat isn't easy, especially in three months. Our head of navigation, Herbie Turner  '22, says that the most difficult challenge for him is "Developing software that is not only robust and computationally efficient but also creating detailed simulations and testing frameworks for it." On the mechanical side, we've needed to be extremely flexible and modular in our designs since the competition leaves many of the design constraints open-ended. This means more prototyping and more testing to ensure we can account for as many scenarios as possible.
What events do you have coming up?
We are hoping to do an outreach event at the Boston Children's Museum later this semester. It'll be a nice way to introduce the kids to robotics with a live demo!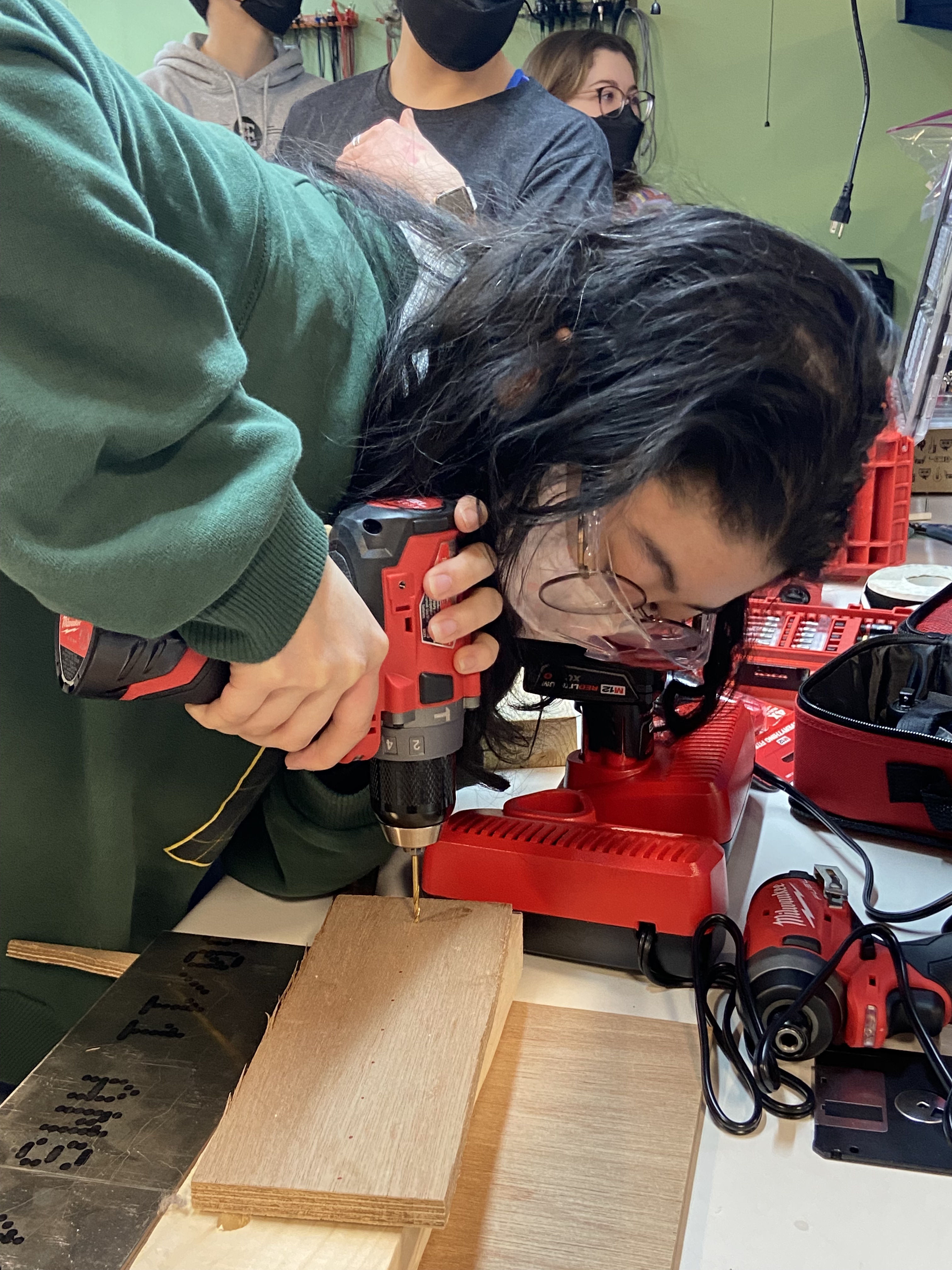 Jessica Lam drilling during their power tool training
What is MIT Arcturus' food of choice?
The team's favorites would have to be donuts and boba. We love to munch and sip on some during the snack breaks of our meetings!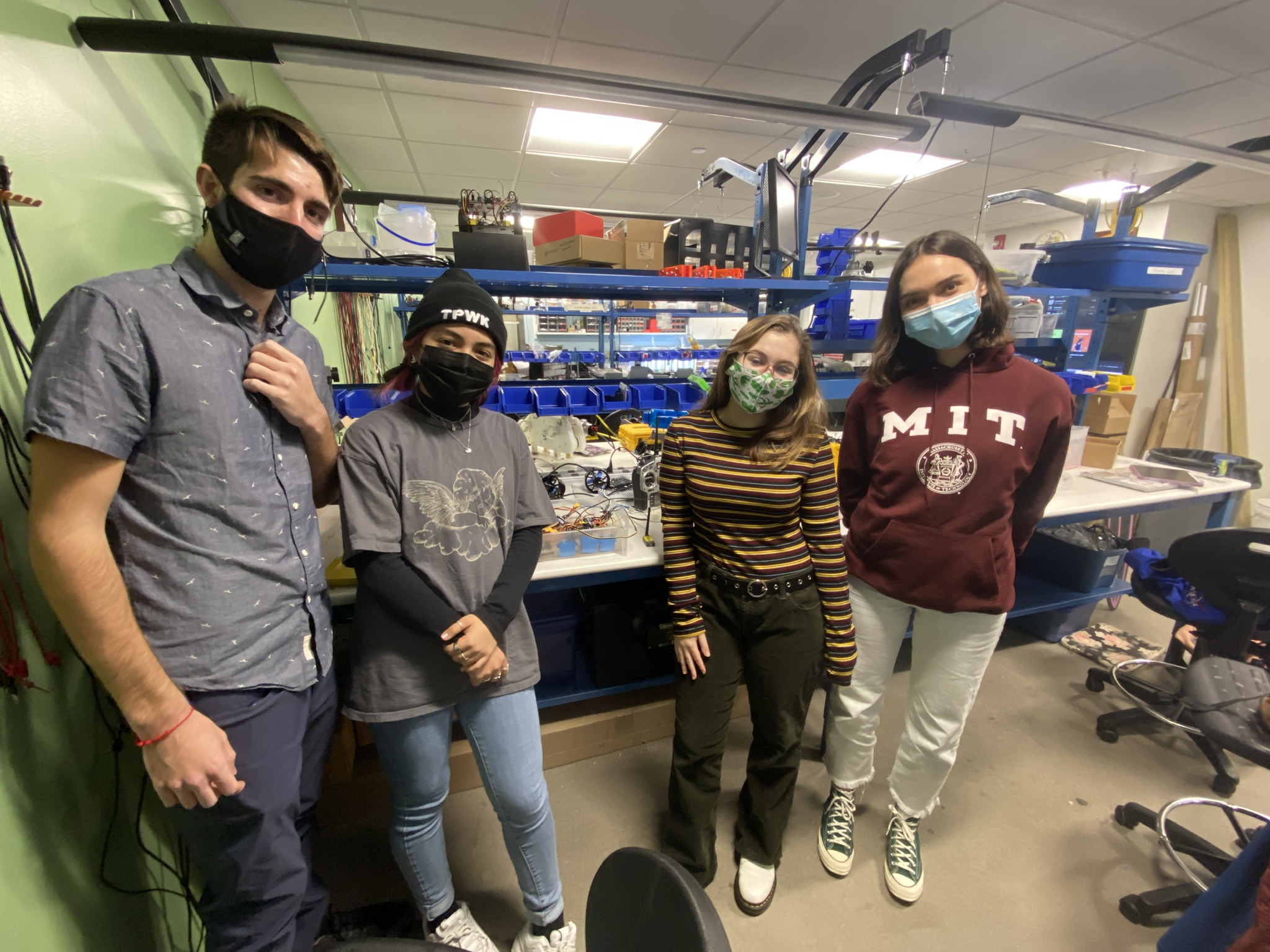 Hullelectronics team (left to right): Ansel Garcia-Langley, Valeria Gutierrez, Penelope Herrero-Marques, and Sophia Pineda.
To keep up with Arcturus, follow them on Instagram @mit.arcturus.
Arcturus will showcase their boat at the Edgerton Center Showcase on April 13th, where you can meet members of the team and see their boat up close! RSVP here.