Pivot, and pivot again in the time of Covid-19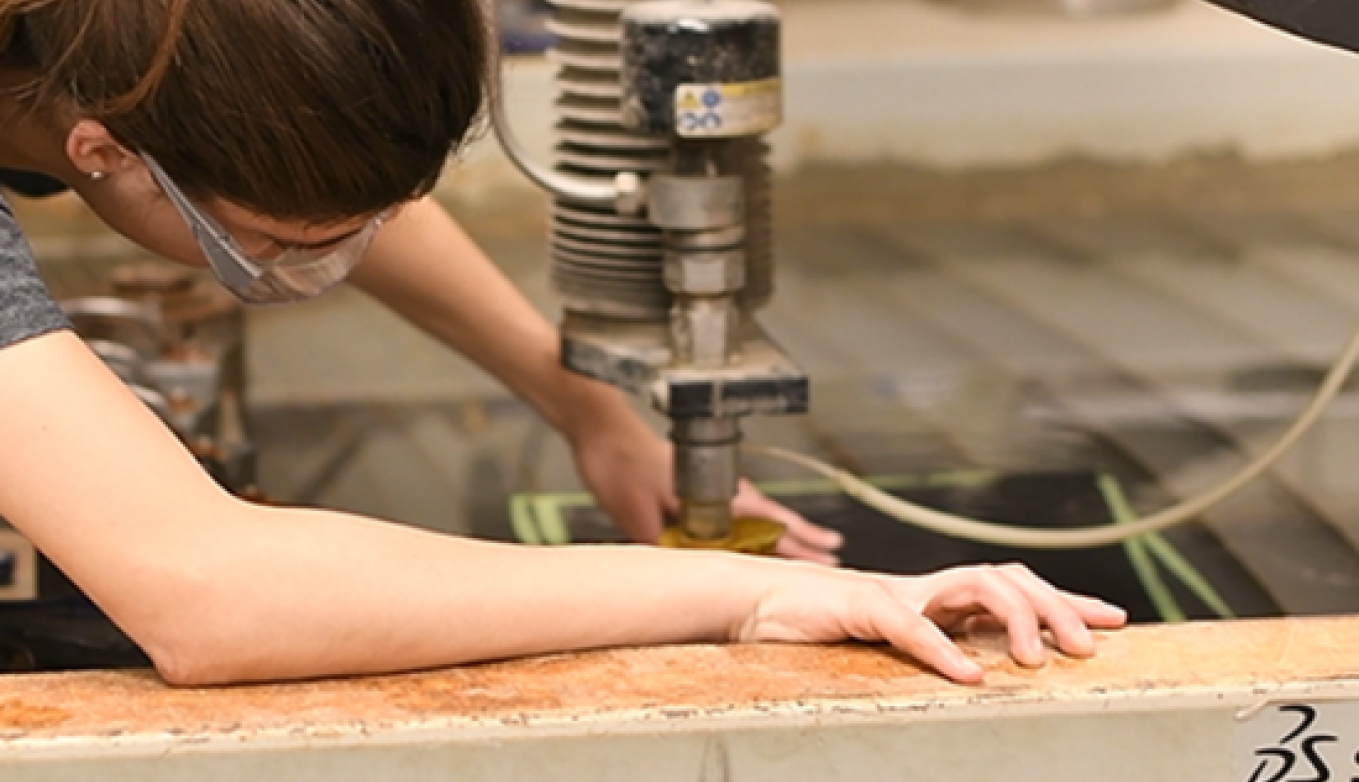 The last few weeks at the Edgerton Center have been nothing short of extraordinary.
After MIT President Rafael's Reif's announcement on March 5, the Edgerton Center met for an emergency meeting to plan how to move forward. At that point, we expected a delay in our normal operations, to change how we held events, to rethink student travel. We expected that student competitions – American Solar Challenge, Formula Student Germany, and others – would still take place. We discussed how to move our courses online such as 6.070 (Electronics Project Lab) and 6.163 (Strobe Project Lab). It would be business as usual for our K-12 summer programs. And we would concentrate our efforts on wiping every surface, cleaning every classroom to eliminate the spreading of Covid-19 germs.
On March 10 more significant changes took place with the announcement that classes were cancelled on March 16 to allow transition to online instruction. All of our shops: Area 51, the Milk Drop shop, and the Edgerton Student Shop closed on Sunday, March 15 and are now open by appointment only for the Institute's critical Covid-19 research.
A race for a VIN number
Amid this flurry of changes, the Solar Electric Vehicle Team was rushing to register their newly built vehicle, Nimbus, in advance of traveling to Pennsylvania for spring break road testing.
"The team didn't realize that to get a car registered, they needed a Vehicle Inspection Number (VIN), which could likely take weeks to issue, but the team was under a time crunch. The Title Review Officer for Mass Department of Transportation (DOT), Antonio DeSisto called me on the phone, with State Police Salvage Officer, Sgt. Jimmy Arroyo in his office, and scheduled the inspection at the Mass Highway Depot in Brockton for the following day. They did it all to make sure that SEVT could go on their spring break testing trip," said Sandi Lipnoski, the Edgerton Center's Administrative Officer.
"It was such a community effort. To have people at the Mass DOT and at the State Police drop everything to help these students," Lipnoski remarked.
The team drove back to campus, elated that they passed inspection. And then they received the updated message that the spring break road trip wouldn't take place. 
"They handled all of the disappointment with such grace. That is the thing that I will take away from all of this. The project they were working on all year long, they were never going to see it through to competition," said Lipnoski.
The show (6.070) must go on(line)
How to teach 6.070 (Electronics Project Lab), a hands-on electronics course, to MIT students who are now online? The Edgerton Center's Associate Director, Jim Bales, came up with a novel approach.
Bales personally envisioned, assembled, and shipped an electronics kit that he mailed to each of his students. From his kitchen table, with his wife and daughter pitching in, the trio spent the weekend compiling kits composed in part of 2,808 resistors, 702 capacitors, 156 integrated circuits, 260 transistors, 247 diodes, and 65 miscellaneous parts, a total of 4,238 components. Bale's house is now affectionately named the new Brookline, Mass. Branch of 4-409.
Snugly assembled into a FedEx "Laptop" box, the kits are on their way to MIT students across the country and beyond.  
Supporting students, finding solutions
Though student competitions are cancelled because of Covid-19, the Edgerton Center is supporting students continuing to work on their team projects while off-campus and in quarantine.
MIT's timely leadership to safeguard the community, the herculean effort across MIT to manage and minimize the impact for students, staff, and faculty, and importantly push forward on critical Covid-19 research is nothing short of exceptional.
To keep up to date on what MIT is doing, and how one can assist in this global crisis, read more on MIT News: Outpouring of support from MIT's worldwide community bolsters Institute's Covid-19 response.